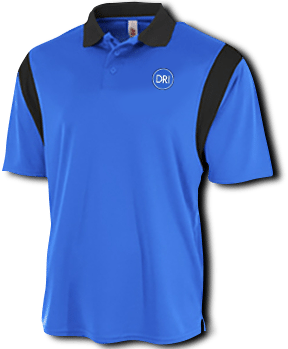 Regardless of the time of day or day of the week, DRI provides service, support, and solutions for all of your technology needs. We provide service and support from a single computer up to and including global IT data centers as well as solution design and implementation for any of your technology needs. DRI excels at providing business integration solutions that help our partners to increase productivity, lower technology costs, and keep management from worrying about their technology tools and systems.
DRI has been supporting our customers since 2002 and was officially incorporated in 2009. Our Team has an extensive IT background in all areas of technology with complementary and overlapping skill sets. Collectively we have worked in big corporate environments through smaller home based start-ups. We understand the IT challenges business owners have, and we have the experience necessary to make an impact.
DRI has numerous partners that operate locally in the Tampa Bay area as well as partners that have a global footprint. We have a proven track record of providing top tier support from our partners that have two computers to our partners that have global IT infrastructure and everything in-between.
Dan

Operations & Engineering

Dan brings along 20 years of experience in the field of information technology encompassing a diverse background inclusive of arenas such as design and electronics manufacturing, theme parks and university support. At the DRI, Dan sets the overall IT direction and coordinates infrastructure and service delivery to each of our customers. Along with handling the day to day business operations, Dan is a well seasoned Systems Engineer and is a recognized certified Project Management Professional, a distinction he has been proud to carry since 2006.

Alex

Technology & Architecture

Alex is the DRI's head geek with more than 20 years of IT experience. Alex's background is diverse ranging from telecommunications, to systems administration, to programming, and much more. He keeps his finger on the pulse of new advances in the IT industry so that The DRI can better serve our partners.

Ross

Support & Engineering

Ross is the DRI senior technician and systems administrator. Ross is an A+ certified technician with a strong skillset on both Windows and MAC computers. Ross is also an expert on several IT technologies including Datto, CrashPlanPro, SpiceWorks, and many others.

Missy

Web Design & Development

Missy is a senior web developer and designer with more than 10 years of experience in web development with a focus on WordPress content management system (CMS) sites. Missy is skilled in numerous development languages, technical applications, and platforms including PHP, WordPress, Photoshop, Javascript, JQuery, HTML, CSS, MySQL, SEO, Responsive Designs.

Ernie

Development & Programming

Ernie is a senior web developer and designer with over 15 years of experience developing for the web. Ernie is skilled in several programming languages, technical applications and platforms including PHP, .NET, C#, Java, WordPress, Flash, Photoshop, Premier, Javascript, HTML, CSS, SQL, MySQL, GAE.

Larry

Graphics & Web Design

Larry is the Lead Graphic Designer and is experienced in WordPress design and implementation. 10+ years experience in the print industry, 4+ years experience in web design, and the Cubs #1 fan! Proficient in Photoshop, Illustrator and InDesign.

Clint is an A+ certified technician and runs our helpdesk. Clint specializes in professional gaming and high end computers. Clint is also one of our VOIP administrators specializing in 8 x 8 IP phone system.

Marc

Programming & Architecture

Marc is a senior software engineer and software architect with more than a decade of experience developing custom solutions for the Web and mobile devices. Marc is an integration specialist skilled in the most popular programming languages and platforms including PHP, .NET, Java, Javascript, HTML, CSS, SQL, MySQL, Salesforce, Joomla, Android, iOS.

Marijus

SalesForce & Development

Marijus is a senior software engineer with extensive experience in designing and implementing enterprise solutions on the Salesforce.com platform involving custom functionalities and integrations. In addition, Marijus has an encompassing knowledge and skills in various platforms and programming languages including, but not limited to: .NET/C#, Apex, Java, Javascript ,jQuery, HTML5, CSS3, SQL, SOQL.
We Can't Wait To Show You The DRI Difference!
Click below to let us know how we can help you with your IT needs.